Heel Dangling
The art of heel dangling is a skill and luckily, here at Pantyhose we have some of the best shoeplay girls in the business! Are you ready to watch them seductively dangling their heels right in front of our cameras? They're ready and waiting for you now.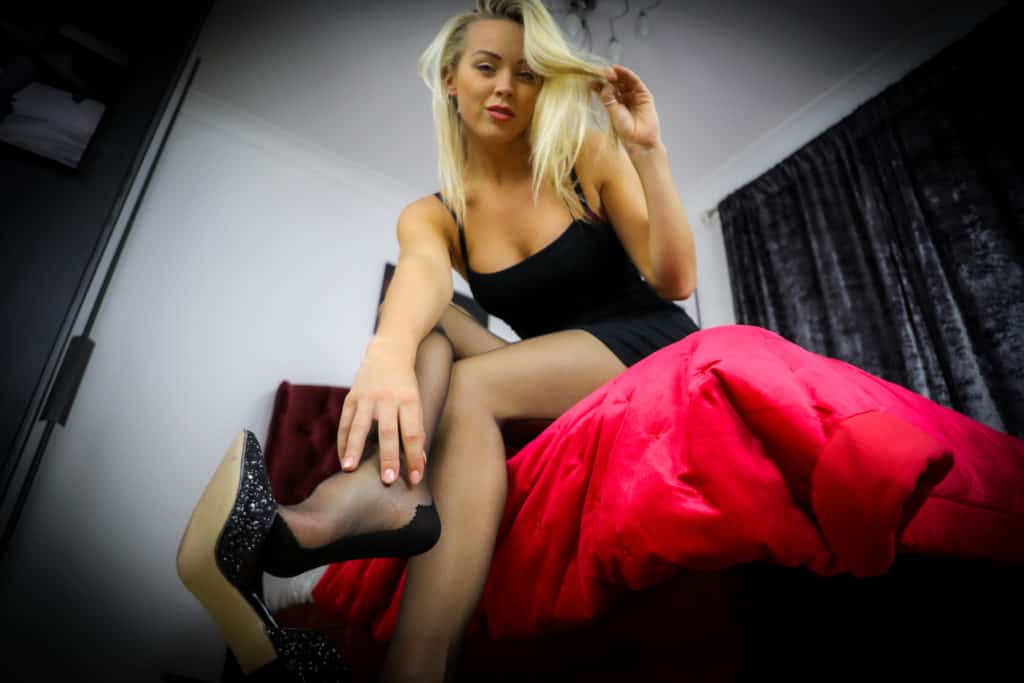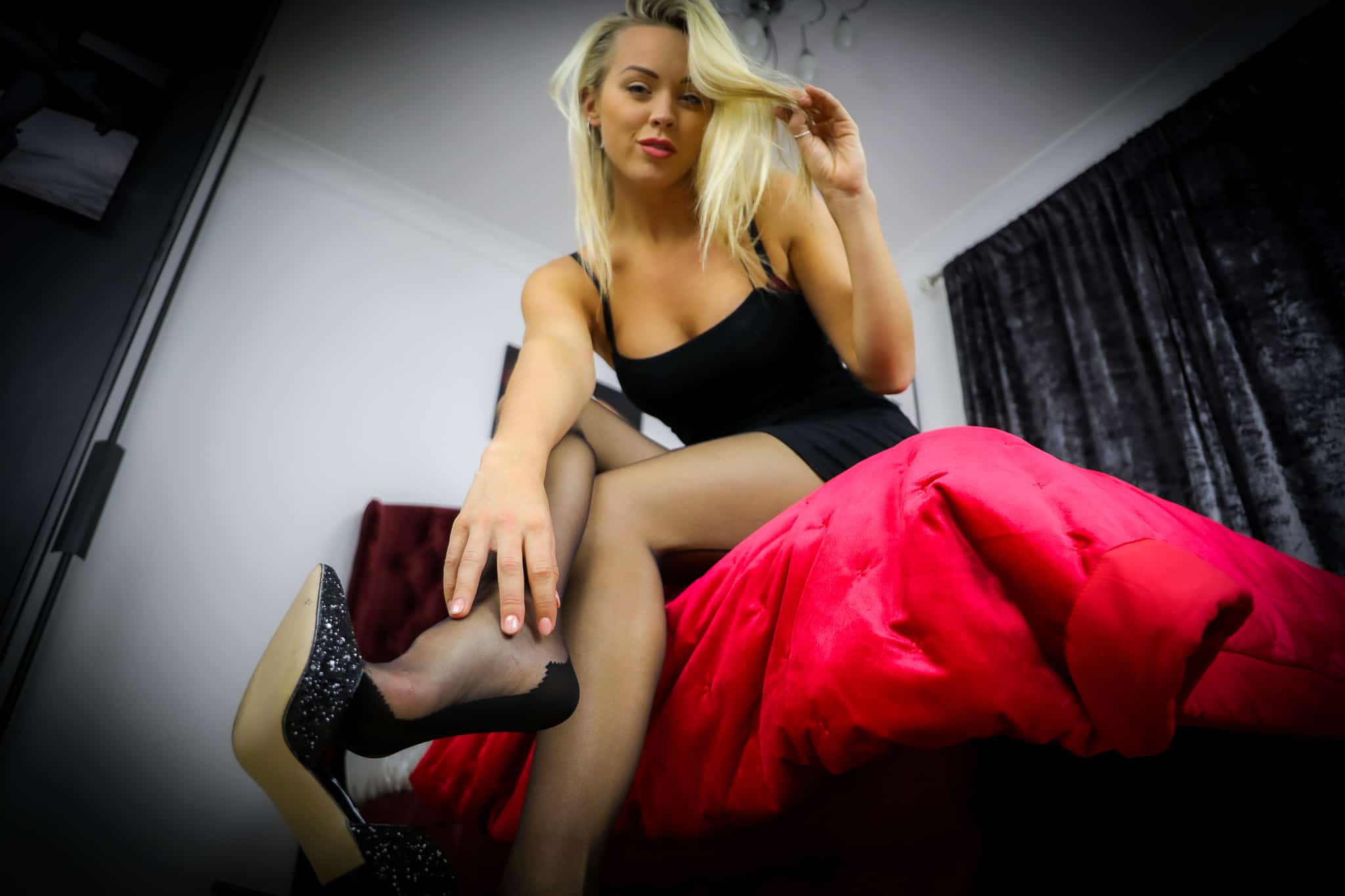 With a foot high in the air and allowing their high heels to dangle off the end of their foot, our girls are showing that they are comfortable and want to tease you with more. Whether this be done provocatively to catch your attention, or done innocently and in a playful way, our girls love shoeplay, and want to show you…
Stilettos, kitten heels – we have heels of all sizes, both old and new – so whatever gets your heart racing you'll find it here, and our beautiful ladies know just how to tempt you. Dangling their heels perfectly from the tips of their toes, leaving you tantalisingly anxious to see if the shoe will fall off completely.
By subscribing to our PantyHose Studios membership, you gain exclusive access to a library of photos and videos in our shoe dangling gallery, showcasing our heel dangling girls directly to our loyal audience.
With a PantyHose Studios membership, you will be able to request custom videos, all performed directly to your requests. Talk to us about what you'd like to see – a certain outfit, a particular shoe etc – and we'll make it a reality. With a custom video you will be able to watch high heels dangling in your dream scenario, again and again.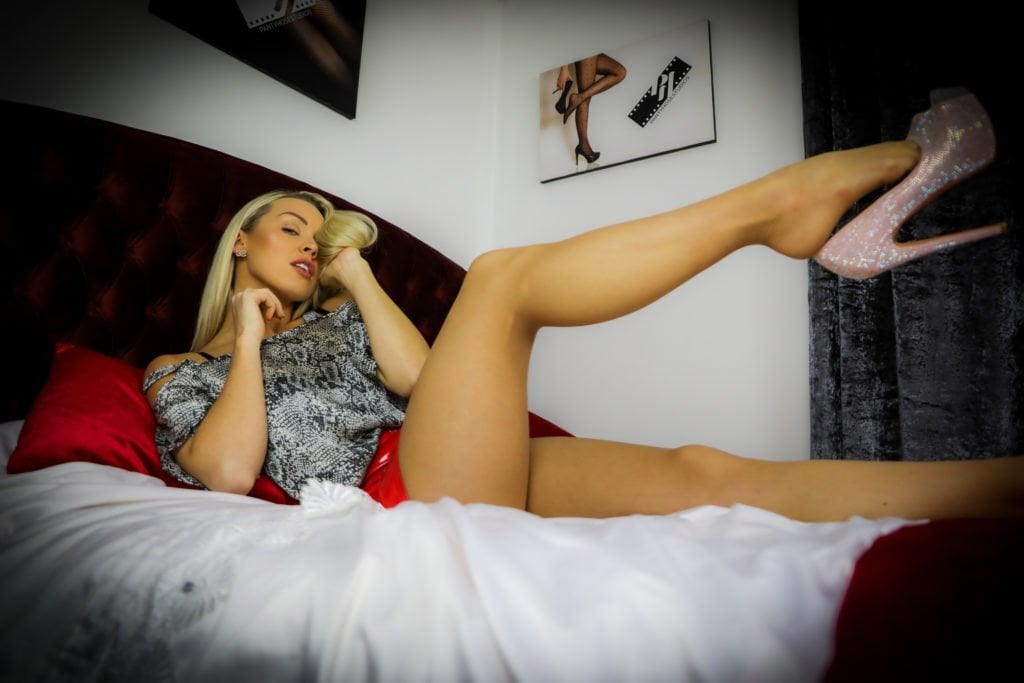 If you want the ability to request videos of your own and let your pantyhose dreams run wild? Be sure to sign up to our premium pantyhose service today.
Membership also grants you exclusive access to our extensive catalogue of still images, giving you privileged insights with behind the scenes footage of our girls dangling their heels and giving you all their very best angles! We look to provide both stills and custom videos to give you every breath-taking view of all of our gorgeous girls.
If you're not already part of our PantyHose Studios social media platforms, then allow us to introduce you to them! They are often where many of our pantyhose community first hear about our amazing service. Providing you with gentle teases of the exclusive content waiting for you if you sign up for our membership.
Check out our Facebook page for some incredible still images of our girls, as well as reviews from many happy members of the pantyhose community. This gives you a true idea of what a pantyhose membership involves from the people who know it the best.
Our YouTube channel gives you exclusive behind the scenes access to what our girls get up to when the cameras aren't rolling, as well as reviews of your favourite brands of pantyhose such as Wolford and Cecilia de Rafael. This is often where many of our strong community find out about the saucy content of still images and videos that our girls produce, come and take a look for yourself at a tease of what's to come when you sign up for our membership.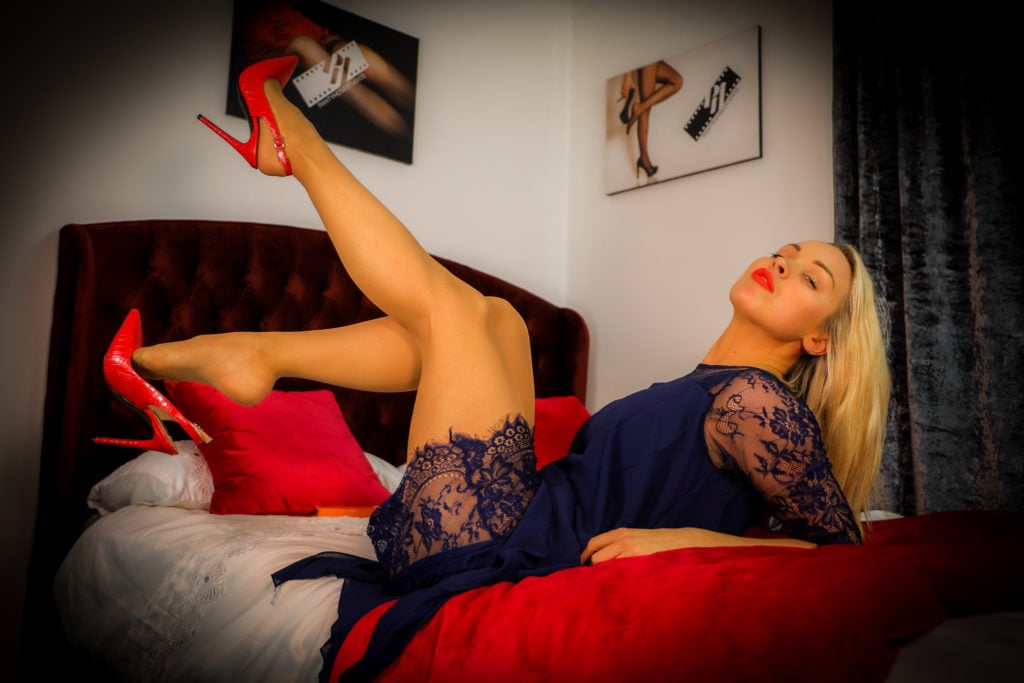 Similar content is available on our Instagram page, with many sexy stills and stunning shots of our girls, all available at your fingertips.
Interested in what we have to offer? We're glad to hear it! If you like what you see and want to join PantyHose Studios with our 1 month membership to see if our community is right for you, then you can for just $29.95! This incredible offer gives you access to the best fetish footage on the web, including our sexy girls dangling their heels for you. We also provide exclusive new films every day to keep our content fresh – and to keep you coming back for more!
If you're happy with the content you're receiving after your first month of PantyHose Studios membership (and we're confident you will be!), then why not stay for 3 more? With this extraordinary price of only $85 you are able to save over 5% from the standard price of a 3 month membership. With this you are able to access all the premium features of our 1 month membership as well as gaining access to our large range of worn items for sale, including the heels dangled by our very own girls.
Want to commit to PantyHose Studios for even longer? We have a 6 month membership option that gives you a massive saving of over 10% on our original price. This is available for $150 and gives you unprecedented access to our worn pantyhose for sale as well as our exclusive films and galleries for a guaranteed 6 month period.
If you would like to engage further in the pantyhose community then be sure to get over to our PantyHose Studios forums to participate in all chat about our girls and the videos that we offer. We have a selection of forums available dedicated to heels, so if you have something to say about our heel dangling videos, then be sure to put it in here!
Do you have some questions about what our PantyHose studios membership consists of? Feel free to contact us today by using our online enquiry form to get in touch with us without even having to leave our website!
Come and take a look at our fantastic membership prices for yourself. You can also check out reviews from other members of the Pantyhose community. But don't take too long – our girls can't wait to show you their best high heel shoeplay…